The best questions = the best results.
All the best teams know that information is power. They also know that vital information doesn't always come from the top—in fact, the best ideas and insights can arise from anyone, anywhere.
So when it comes to collaborating and sharing ideas, a level playing field is ideal. But executing on this idea can be tough.
We built Balloon to help teams do just that—to collaborate without groupthink, amplify voices, replace and shorten meetings, and ensure everyone is informed, aligned, and ready to win together.
On Balloon, teams of all sizes, stages, and industries run Flights, a research-backed, collaborative flow that catalyzes in-depth, high-engagement discussions on any topic in order to surface the best, most-supported ideas. Flights are flexible and horizontal: They can support asynchronous work as well as real-time collaboration, and they work for all teams across a company in any field.
During a flight, team members anonymously respond to and collaborate on questions posed by a team or company leader, resulting in a prioritized list of new ideas, insights, and feedback.
And the better the questions, the better the results.
So now, we're making Balloon even more powerful.
Introducing Flight Templates.
Flight Templates are templated, editable flights that are pre-populated with the sharpest questions to best engage your team in any collaborative effort.
We've partnered with some of the world's preeminent business leaders, researchers, and experts to write 100+ Flight Templates, so you can ask your team the same questions that propelled our Flight Template authors to success in their fields.
Our Flight Template authors have built, scaled, and sold successful companies. They've cultivated, educated, and motivated their teams and colleagues across various industries. They've blazed trails and broken ceilings, and they've become legends in their fields (sometimes, against seemingly impossible odds).
Flight Templates, like our Flight Template authors, span industries and categories—22 categories to be exact. If you're new to Balloon, here's more on how flights work.
Built to empower every team.
Balloon users can use Flight Templates in the same ways they use the flights they write themselves.
Whatever the problem, there's a fligh

t template ready to surface a solution.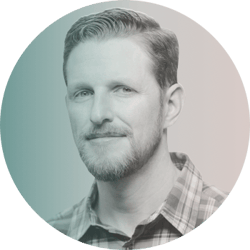 The future of work is distributed, asynchronous, and different for every team. Find the distributed model that drives your team members to do their best work, with

WordPress

co-founder, Automattic Inc. CEO, and distributed work evangelist Matt Mullenweg's series,

Optimizing Distributed Work

.
Discover Your Distributed Work Level of Autonomy

Advance Your Level of Autonomy: Level 1 to 2

Advance Your Level of Autonomy: Level 2 to 3

Advance Your Level of Autonomy: Level 3 to 4

Distributed Decision-Making Among Managers

Maintain Connection Among a Distributed Team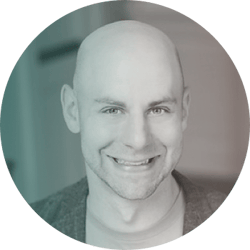 Push your team from good to great to extraordinary. Renowned organizational psychologist and bestselling author Adam Grant distilled his groundbreaking perspectives on how to spark innovative and creative thinking into questions that cut right to the core of the problem in his six-part template series, Think Again: Creating Higher-Performance Teams.
Foster Productive Generosity

Become Originals: Drive Productivity and Change

Think Again: Think Like a Scientist

Think Again: Rethink Assumptions

Rethink Decision-Making and Challenge the Status Quo

Decision-Making Retrospective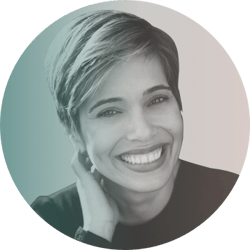 A great company culture is never one-size-fits-all. VICE Media CPO Daisy Auger-Dominguez's four-part series, Transform DEI Culture and Policy, will help you equip your business with the tools to truly support your team members.
DEI Audit

Transform DEI for Remote Work

Improve Support for Marginalized Employees

Inclusive and Transparent Leadership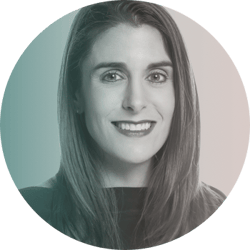 Whether you're starting up or scaling up, Github COO and C-suite veteran Erica Brescia's five-part series, Building Operational Excellence, will help you optimize your operations, set OKRs, and lead your company to the next level.
Scale Operations during Rapid Growth

Operational Excellence Audit

Define Company-Level Objectives and Key Results (OKRs)

Monthly OKR Operational Check-In

Drive Productivity in a Remote Setting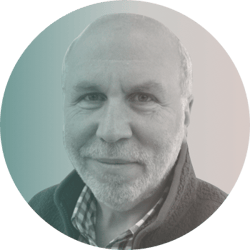 Whether you're a first-time founder or a seasoned executive, About.com founder Scott Kurnit's six-part series, Executive Decision-Making, will help you gather vital information to tackle five high-stakes scenarios—and win with your team.
Refine Your MVP

Brand Name Considerations

Brand Name Brainstorm

Joint Venture Considerations

Align on a Joint Venture

Prepare for Downsizing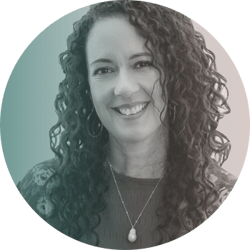 The average customer can see right through routine marketing, so give them something more: stories with soul. HBO's former President of Global Distribution Bernadette Aulestia's four-part series, Modern Digital Marketing, helps you revamp your content marketing strategy, tell compelling stories, and connect with an audience who will champion your brand.
Brand Planning and Storytelling

Digital Marketing: Understand Your Audience

Customer Retention and Lifecycle Management

Identify Employee Development Opportunities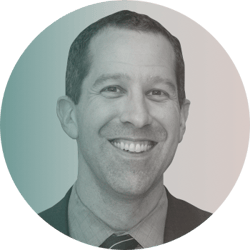 The three-part, research-backed series, Creating a Culture of Voice, from Dr. Ethan Burris, the Management department chair at the McCombs School of Business at the University of Texas at Austin and a leading researcher of employee voice, will improve your company's productivity, retention, and morale by assessing and developing a robust culture of employee voice in your organization.
Assess Employee Perception of Voice

Evaluate Feedback Mechanisms

Institute a Culture of Voice
Use a flight template today.
The first 100+ templates are available for all Balloon users now, and we'll be introducing more templates in the coming weeks. Send us a note if you want a Flight Template recommendation for a specific use case or for one of our expert authors. We can't wait to see what you unlock from your team!
"At its core, my flight template series is about storytelling. It doesn't have to be visual storytelling, like at HBO, but every brand has a story to tell. And if you tell it in the right way, you can connect with customers, and that gives you avenues back to revenue generation."
– Bernadette Aulestia, former President of Global Distribution at HBO
"As I see it, Flight Templates are just the beginning. Balloon is the answer to our future work."
– Scott Kurnit, About.com founder and former CEO
"What makes Balloon really different from other platforms I've seen try and fail at this same problem, is it actually helps push change and implementation of those ideas. If we can get leaders in every industry to start approaching employee voice like this, now we're talking."
– Dr. Ethan Burris, Management department chair at McCombs School of Business at the University of Texas at Austin
Want to partner with us as a Flight Template author? We want to hear from you! Reach out to hello@getballoon.com
Questions? Ideas for new templates? Ideas for new authors? Send us a note here.