"I recommend Balloon because it's an efficient and quick way to get feedback and ideas from your employees. It empowers them to voice opinions and ask questions they might not feel comfortable saying in a group. As a CEO, there is nothing more important than hearing authentic and true feedback and ideas from my team."

— Emily McDonald, CEO and founder of The Stylist LA
Founded in 2014 by Emily McDonald, The Stylist LA is revolutionizing retail for the Millennial and Gen Z consumers. With showrooms in Los Angeles and San Francisco, the business was created for women to rent retail clothing at a fraction of the cost. It also has a strong online customer base.
"The company's aim is to help women of all ages feel confident and beautiful in each and every outfit that they wear," said McDonald.
The Stylist LA had a problem.
The Stylist LA has a small yet mighty team of 12 employees that is split between the San Francisco and Los Angeles locations. Meetings are critical for team alignment on initiatives. Emily has established transparent and open company culture, and she values feedback from her team, but over time she realized the runoff exchange of feedback and ideas was limiting the productivity of their meetings.
"It's important to me to make sure that our employees are always heard, able to give feedback and express their ideas," McDonald said. "It's also important that we're able to get work done in an efficient and timely manner, so that's something that I've always struggled to balance."
Balloon had a solution.
With the big upcoming launch of a new product, McDonald held a team meeting to address questions and concerns, with the goal of gaining alignment as a team. They went through a relaunch of one of our main products, which was executed by a few members of the team. A few teammates were not directly involved in the day-to-day logistics, so McDonald wanted to make sure everyone was on board with the details.
McDonald used Balloon's Insight Mobility platform to receive a surfaced and prioritized list of questions ahead of time in order to make the meeting as effective as possible.
The next step involved starting the flight and inviting participants. The following flight was sent to the 12 members of the team:
What are your questions regarding the upcoming launch?
Do you have anything you're concerned about regarding the upcoming launch?
What are you most excited about?
Anything else that you want us to talk about/touch on?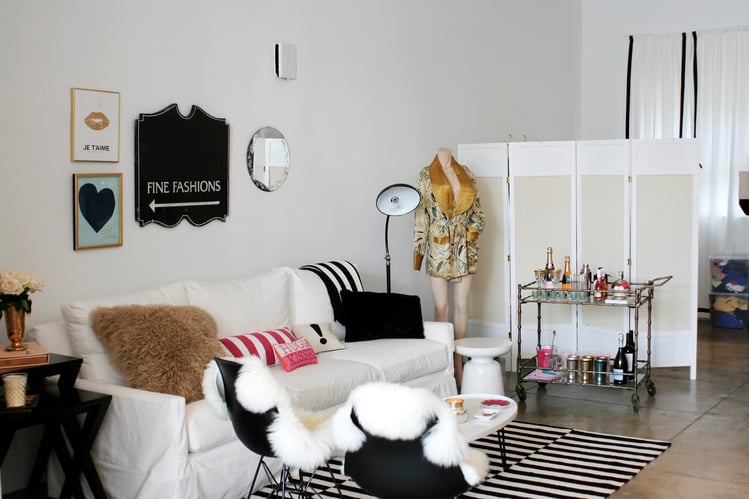 The team's flight resulted in 38 balloons, 115 pumps, and received 100% participation. What's more, it reduced the team's standard meeting time by 75%—more than Balloon's average of 70%.
Using Balloon, McDonald was able to decrease her meeting time from two hours to 30 minutes.
"It made our meeting extremely efficient. I ended up going through the Balloon results and aggregated feedback and saw which ones were also concerns for the rest of the team using the Balloon Score."

— Emily McDonald, CEO and founder of The Stylist LA
Through the flight, she was able to address concerns more effectively and prioritize the discussion based on questions pumped by the team during the flight.

---
Listen to McDonald explain how her team is empowered by Balloon: